Teaching Practice & Our Students
We are a teaching practice and are committed to promoting the growth of midwifery in Ontario by providing learning opportunities for students of the MEP (Midwifery Education Program). 
When midwifery students are involved in your care, they will join in prenatal and postpartum appointments and will be present at your birth. We have found that clients enjoy and benefit from student involvement, and we encourage you to discuss student participation with your midwives.
What are the benefits of having a student?
Most feedback from clients has shown that clients are extremely happy with their student experience. The student can provide extra labour support, information and extra time. 
Will my midwife still care for me?
A midwife teacher will always be present or available  when you are with the student.
Will the student be at all of my visits?
The student will be at as many of your visits as possible so you can get to know each other. 
What will the student be doing?
Depending on the experience of the student, the roles may vary.  Beginner students may start by simply observing, whereas senior students will take on the role of midwife and provide you with all the required care during your pregnancy, birth and postpartum.  Throughout the learning process, the midwife teacher will show the student how to care for you and your baby, and once those skills are learned, they will be responsible for providing this care for you.. 
 What if the student doesn't know how to do something?
The student's midwife teacher (preceptor) is always available to the learner and to you.  The Preceptor is always available to answer questions or to assist with, or take over any clinic skill that the student is not able to perform on their own. 
What can I do to help the student during their placement?
Tell the student what you like and don't like about their care. You are helping the student to learn.
Thank you for helping the next generation of midwives.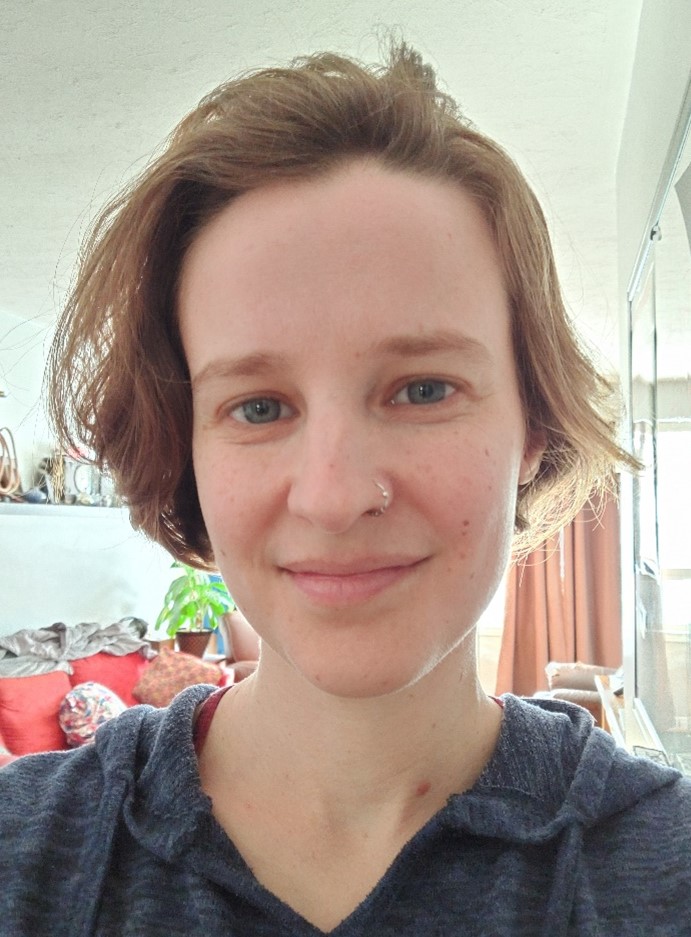 Isabelle
Student
---
Bonjour!
My name is Isabelle (she/they), I am a mother of two and a senior year midwifery student. I am thrilled to kick off my final year with the team at Midwives of York Region!
I am of Acadian and Brayon heritage from the Northwest corner of New Brunswick but have lived in Ontario since 1997. I speak French and English fluently and can also get by with a little bit of Spanish.
I am a deeply curious and enthusiastic learner (nerd alert!) with a great appreciation for the little things. On my free time I like to go on hikes, tend my vegetable garden, spend time with my very large family, and watch documentaries. I also love to try new things and explore different cultures! Pregnancy and childbearing have been a passion of mine for many years, and after decades of waiting (plus several career changes) I couldn't be more grateful to finally fulfill my calling as a birth worker!
Thank you for inviting me to experience and be a part of your community for this placement. Our time together may be limited, but I sincerely hope to be an uplifting presence for my new clients and colleagues at Midwives of York Region. À bientôt!